the regular patrons
The Therapeutic Speakeasy developed in 2015 as a place to generate ideas, discussions, and reflective thoughts about the helping profession. We called it a "newsletter" with best hopes of categorizing this idea. However, as the Speakeasy grew, it transformed beyond that of a "newsletter" into an independent, peer-reviewed electronic journal. The humanistic and experiential tone of the articles facilitates a more intimate connection to each issue. This free quarterly journal centers on counselors, counselor educators, clinical supervisors, psychologists, and other mental health related providers. It highlights relevant issues, themes, and crucial aspects of the mental health profession.
​
Sidle up to meet our editors, founding members and quarterly contributors. They are a rowdy bunch but we're pretty sure we are going to keep them!
---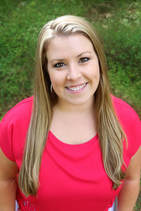 Sarah Stewart-Spencer, Ph.D., Founding Member, Editor
​Licensed Professional Counselor / Licensed Mental Health Counselor
Nationally Certified Counselor
Dr. Stewart-Spencer is an experiential therapist from Tampa, Florida, focused on individual personal growth. She has a background providing emergency, crisis, trauma, and acute cases. She is published nationally and internationally as well as a book series, Metaphors and Therapy: Enhancing Clinical Supervision and Education. She served on the board for the Virginia Clinical Counselors Alliance (branch under ACA) and is Core Faculty in a graduate Mental Health Counseling program.
Author of Behind the Curtain
---
---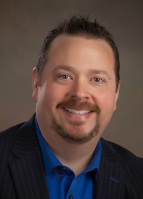 Andy Brown, Ph.D., Founding Member
Licensed Professional Counselor

Dr. Brown currently lives in North Carolina providing counseling to individuals, couples, families, and groups on issues such as trauma, depression, anxiety, grief/loss, and advanced psychiatric and behavioral problems. He holds advanced certifications in Program Management, Behavioral Coaching, Strength and Conditioning, as well as level I and level II certifications in Eye Movement Desensitization Reprocessing (EMDR) & Brainspotting. Dr. Brown is a full-time Professor in a Mental Health Counseling program.

Author of Dusk to Dawn: Gradually visible trends in counseling and psychology
---
---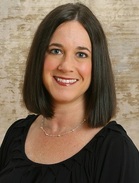 Mindy Heher, Ph.D., Founding Member
Licensed Professional Counselor

Dr. Heher is a licensed and board certified professional counselor and clinical supervisor. A certified cognitive therapist, she provides psychotherapy for individual adults and has considerable experience treating a variety of issues, including mood, anxiety, and sleep disorders. Dr. Heher is a full-time professor where she teaches in the counselor education graduate program.

Author of Off the Record: Insights for the clinical supervisor
---
---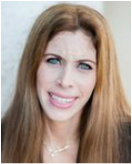 Alyssa Weiss-Quittner, Ph.D.
Licensed Marriage & Family Therapist

Dr. Weiss-Quittner is a licensed Marriage and Family Therapist currently living in Ft. Lauderdale, Florida. She specializes in families who have children with special needs. Her main focus is on children diagnosed with Autism and associated disorders. She is published in Marriage and Family Journals and has presented at numerous conferences related to families and children with special needs. Dr. Weiss-Quittner is also a full time Professor in the Marriage Family Therapy program.

​ Author of Hushed Tones
---
---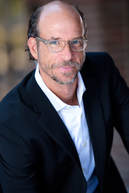 Rob Eubanks, Ph.D., Director of Media
Licensed Marriage & Family Therapist

Dr. Rob Eubanks has been practicing therapy for the past 20 years and teaching mental health counseling for the past 10 years. He often presents on topics related to psychotherapy as well as conducting live demonstrations of various counseling theories. Rob lives in northwest Florida and, when not surfing, moonlights as an actor both on stage and in film. He combines his passion for counseling with his lifelong interest in film and editing to our team as the Director of Media. You'll find regular video contributions by Rob and others, which further distinguishes the Therapeutic Speakeasy as unique from any other journal in the field.


---
---
Dr. Sharon Silverberg, PhD, LPC, LMFT, RPT-S, CSOTP, NCC
Editorial Review Board Director

​Fredrick B. Dombrowski PhD, LMHC, LPC, LADC, NCC, CCMHS, ACS, DCC, HS-BCP, CASAC, MAC
​Editorial Assistant


---
Past Contributors


​Anne S. Cabanilla, PsyD. - Founding Member & Contributor

Jamison Law, Ed.D., LMHC, NCC - Contributor

Andy Abbott, Ph.D., LCPC - Contributor

Trevon Clow, Ph.D., LMHC - Contributor

Charles R. Figley, Ph.D. - Contributor (Special Feature)

Scott A. Lovelace, MEd, LCMHC - Contributor

Brittany M. Williams - Contributor

Melody Granger, LPC, NCC, LSC - Contributor

Kimberly McGowan, MA - Contributor

Melanie Thompson - Contributor

Robert E. Wubbolding, Ed.D. - Contributor

Mike Dubi, Ed.D., LMHC - Contributor

Melissa Doerfer-Grace, MS/EdS, LPC, NCC - Contributor

Kari Martina Bustillos, MS - Contributor

Gilan Abdelaal, MA, Reg. Qualifying Psychotherapist - Contributor

Tanya Hanner, EdD, LPC/MHSP, ACS, CTRTC - Contributor

Amanda Harrington, MA - Contributor

Christian J. Dean, Ph.D., LPC, LMFT, NCC - Contributor

​Colleen M. Murray, PhD, LPC, NCC - Contributor

​Fredrick B. Dombrowski PhD, LMHC, LPC, LADC, NCC, CCMHS, ACS, DCC, HS-BCP, CASAC, MAC - Contributor

​Katie Kalejs - Contributor